4 tags
RIP Google Reader – but RSS remains an important...
What I wrote for the Spark blog the other week There was plenty of hullabaloo across the PR and journalist community last month with the announcement that Google was killing off Google Reader from the start of July.  Indeed for many users (including me) the popular RSS reader was one of the main sources of keeping updated on the latest news.  Yet at the same time it has become apparent that...
1 tag
3 tags
4 tags
4 tags
4 tags
4 tags
PR & Journalism – Everything changes but you
What I wrote for the Spark blog: Excuse the Take That song lyric, but I was going to do a blog post on some of the best and worst examples of PR in 2012 but (a) that wasn't very original and (b) Apple Maps was bound to feature (yawn!).  So I was delighted to see that the PR Buzzword report for 2013 had been published, which was a lot more interesting. The report highlighted the PR jargon and...
5 tags
3 tags
4 tags
3 tags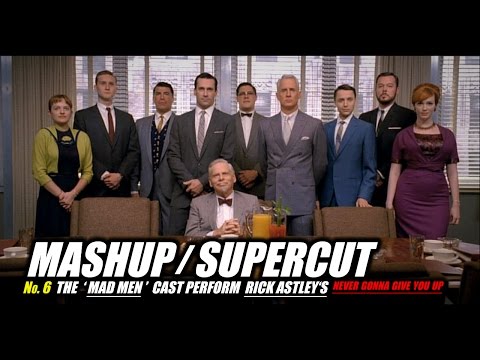 3 tags
4 tags
7 tags
Tweet, Tweet, who's there?
What I wrote on the Spark blog this week: I've come to the conclusion that with social media it can be all too easy to concentrate on the negatives when things have gone wrong.  You only have to look at a couple of the posts that I have written for the Spark blog to confirm that is the case.  However, over the last few weeks I've seen a couple of instances which have shown that humility can go a...
3 tags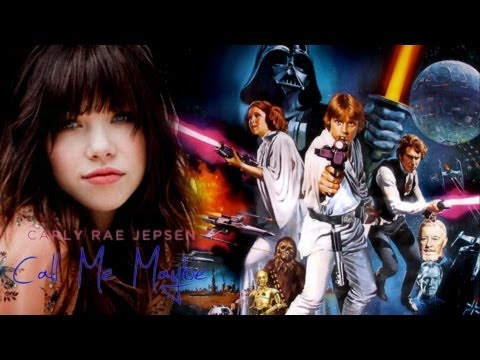 2 tags
2 tags
4 tags
Repost: Power to the people?
What I wrote on for the Spark blog this week: Last week there was huge furore over the banning of the NeverSeconds blog by a local council in Scotland. It appeared that some councillors were unhappy about a local pupil taking a photo of her school meal each day and reviewing it.  Once the story broke, the Twittersphere (sorry a horrid word I know!) was ablaze with support for the blog with...
3 tags
2 tags
5 tags
Desert Island No Discs
What I wrote for the work blog this week It was interesting to see Lovefilm recently reveal that its streaming business had overtaken its physical DVD, Blu-ray and game rentals for the first time.  While it may still be a bit too early to write the obituary for physical media, announcements like this make it clear that times are changing - and I for one won't be shedding any tears. For...
5 tags
2 tags
1 tag
1 tag
2 tags
5 tags
8 tags
Repost: Liking, Tweeting and Pinning – are there...
Being a bit unoriginal today and reposting a what I wrote for the Spark blog last week.  But hey it's my blog and I can do what I want :) I'll quite happily admit to signing myself up to, or downloading an iPhone app, to check out each and every new social networking fad – and in recent years there have been many of these. They say variety is the spice of life, however even I am now starting...
1 tag
The blog has moved
As a result of Twitter buying Posterous and not exactly giving the best indication that they were going to support the site in the long term, I've decided to move the blog over to Tumblr. So basically this is most of the content that was on my Posterous blog, but without the holiday photos (no album support on Tumblr) and posts that in retrospect weren't very good. Admittedly this...
2 tags
Best snowman ever?
May the shovel be with you
3 tags
Star Wars and dogs - what is there not to love?
2 tags
Crystal Palace fireworks from my bedroom window
4 tags
So clearly Alf Stewart's iPhone wasn't working
1 tag
So were the previous three versions of this book...
Just want to check before I start reading
2 tags
Even I found this picture sort of cute
Clearly Stormtroopers do have a heart!
2 tags
Worst penalty ever?
Yes I think so
2 tags
Best or worst dive ever?
Cristiano Ronaldo would be proud
4 tags
Always nice to get a picture credit from a...
Well sort of as it's the yfrog pic which I uploaded last Sunday - follow the link if you don't believe me :) 
3 tags
On that bombshell - Steve Coogan on Newsnight
"Hitler was nice to dogs"
2 tags
Real life Angry Birds
Yes they are taking over the world, but every city centre should have this
2 tags
This movie trailer is genius ....
Make sure to see it through until the end
4 tags
PlayStation needs to get a move on (some thoughts...
6 months ago I wrote a blog post with my one week thoughts on using PlayStation Move.  The thing is, I could pretty much have written the same blog post now, due to what appears to be a lack of killer games.  I am still using it every so often and games like The Fight can be a good laugh for a while (that is more to do with the in-game video though) but then again I have gone back to playing...
5 tags
Urgh - if this isn't a reason to get a new...
Apologies for breaking your screen
2 tags
Angry Birds Playable Birthday Cake - Enough Said
3 tags
A sad fate awaits Godfrey
5 tags
Darth Vader v Volkswagen
Outside of American Football tonight's Super Bowl also means adverts and this one appealed to my Star Wars sensibilities
4 tags
What is the point of Garth Crookes?
This picture is just disturbing
2 tags
Now this is how to go overboard with Xmas...
From the house just up the road from my flat
2 tags
The real Wikileek
I'll get my coat